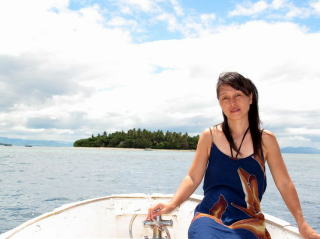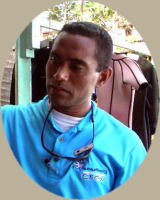 I followed my passion for diving after being@an office worker.
I worked in Malaysia(Sipadan Island), Vanuatu, Galapagos, FijiIsland any
place other than Japan and I lived in Kohsamui, Thailand for 12years and

ran the diving company(PENGUIN DIVERS).@I liked trips and published

a book while circumnavigating New zealand ,Australia,Tahiti,NewCaledonia

,Philippines and Tonga in 2008.
Started diving career as a efHooker Diverff with his father. After, he
worked at dive shop in Fiji as Instructor and boat captain for 15years,
also worked in koh Samui, Thailand as Instructor and manager for 3years.
Fun loving like his fellow Fijians.However takes work seriously without
compromising on safety,enjoyment and adventure for all visitors.
(Manager)...English speaking instructor
From Savu Savu,Fiji Island